How can I know which children's bible is the best one for my child? (ages 8-12)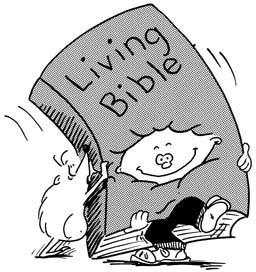 Before I make some suggestions, let me briefly blog about why getting the right Bible for your children in this age group is so incredibly important.
Once we are Christians, the foundation for building our relationship with God is regular time in the Bible and in prayer. Yet how many of us as adults, struggle with this?
My daughter was seventeen when she told me that her and several Christian friends were talking about their time with God and most of them said that they had a real struggle with it. My daughter went on to say that she had not realized that people struggled with this.
If our children are guided through the process of developing a relationship with God progressively, from sitting on our knee right up to doing it on their own, they establish a habit and a relationship that is easy to maintain and difficult to walk away from.
Many Christian parents (dad, mom or both together) do a great job of this in the early years when we are reading Bible Stories and saying prayers with our children. Where the process usually falls apart is when our children become too old for Bible Stories and too old for Sunday School.
Many of us flounder to find a whole text children's Bible for our children and kind of hope that they will read it and pray on their own.
Unfortunately we find out really quickly that this approach does not work. It is kind of like saying to your child, "Well you've had a few years at school now. You know how to learn, so just get on the internet and work your way through to graduation on your own."
Our children must be taught, trained, encouraged to crawl, walk and then run in every area of learning.
So getting down to it, here are some things to remember and some practical Christian parenting advice on how to move your child from Bible Stories to reading a whole text Bible on their own.
·      Include your child in on the growth process. When my children were quite young, I started to tell them regularly that our bedtime devotions together was their time with God. I was helping them learn so that they could eventually do it on their own. The children understood that the activity was about them learning, (we were not just doing it to get it done) and that it was their time to connect with God.  Eventually they would be responsible for this discipline on their own and for the rest of their lives. It is much easier to teach when the student understands the goal and the process. Talk with your child about graduating from Bible Story time and agree on the timing and process.
·      Don't just leave them on their own. As with any transition in life, the more gradual it is the more comfortable and successful the transition will be. You and your child may decide to continue reading and praying together for a while but with a full text Bible instead of a Bible storybook. (This is a good time for you to help them better understand how their Bible is put together and how to read it.) You may want to choose a certain book like one of the Gospels (Matthew, Mark, Luke or John) or Genesis and read through it together. Then they could read one on their own and alternate. You could choose to read together and have them say their prayers on their own or vice versa. When they are ready to do it all on their own, help them set aside a regular time for doing it. Help them be consistent and follow up with them to make sure they have done it. Kind of like you do to make sure they are brushing their teeth. (Remember encouragement is more effective then harassing.) Be aware that if you have had quality time together at night for a while, some kids may be sensitive to losing that. Continue to put some time aside to talk with them and spend a little time together before sending them off to have their time with God. One of the things you can talk about is your time with God, what you are reading and/or what Bible study you are doing and what you are praying about. Ask what you can pray for them and tell them what they can pray for you.
·      Set them up with the Bible and materials that will help them be successful. First and foremost choose a modern translation that your child will understand. Next a good strategy is to choose a companion book or devotional guide that will help your child get into and go through their Bible. This helps a ton because picking up the devotional book first is less intimidating and a little more appealing. Be careful though that you choose a book that directs them to their Bibles or the book is the only thing that will get read. When you first get the book and the Bible, look through them together and talk to your child about how to use the materials. Finally once you have narrowed your choices down to a few good Bibles and their companion books, let your child in on the decision. When we start to transfer any responsibility to our children, we should also start to transfer the right to make related decisions.
Here are some Bibles and companion books that I recommend for helping you and your child make the transfer successfully. They are all best selling Christian resources that work well together and are designed for this age group.
The 'Kids Quest Bible' works well with the 'Amazing Questions Kids Ask About…' series.
If you have boys I would highly recommend 'The 2:52 Boys Bible' along with the books from the 2:52 nonfiction series.
If you already have a Bible for your child or they choose another, I would recommend Focus On The Family's 'My Time With God, 150 Ways To Start Your Own Quiet Time.'

(RICK OSBORNE / Christian Author, Speaker & Dad – your source for Christian Parenting advice)