How many times have you heard a sermon framed around Jesus' comments about the harvest? The ones I've heard usually come around to making the point that we should be involved in the harvest, tell everybody around us, all the time, about Jesus.
I'd like to ask you to read on as I look at this section of scripture more closely because I believe that it not only generally applies to all times, but it specifically applies to today as our world goes through a difficult financial time.
Matthew, Luke and John all record Jesus' words about the Lord of the Harvest, but they all put them in a slightly different context. It's likely that Jesus talked to his disciples about this more than once. I'd like to start with Matthew's account.
Jesus went through all the towns and villages, teaching in their synagogues, preaching the good news of the kingdom and healing every disease and sickness.
When he saw the crowds, he had compassion on them, because they were harassed and helpless, like sheep without a shepherd.
Then he said to his disciples, "The harvest is plentiful but the workers are few. Ask the Lord of the harvest, therefore, to send out workers into his harvest field." (Matthew 9:35 – 38)
Notice that before Jesus said that the harvest (of people) was plentiful, the scripture gives us a glimpse of what he was thinking and why he said what he did. He saw the crowds and their situation, that they were harassed and helpless, and he had compassion on them. Jesus said the harvest was plentiful because of the state that the people of his time were in.
Let's take a look at what the people who Jesus was looking at were going through. I'm not a historian but it doesn't take much research to come up with a general picture. Not only were the people of Palestine under the heel of the Roman Empire, they were also suffering financially for it. First of all, the reason why tax collectors were hated was because the Roman empire was taxing the people beyond their means to pay. Add on top of that the taxes that Herod was inflicting on the people and the burden was unbearable.
Next, let's look at loans and interest. The Jewish law limited interest by outlining when it could and could not be charged and how much could be charged. However, the Romans had no such laws and many of the Jewish people had left God's laws behind in favor of greater profits. Some accounts say that interest rates were as high as 50%.
Here's what was happening. The Romans demanded that their taxes be paid with money. Many of those who lived in this agrarian society didn't have money, so they had to borrow it. The only way they could borrow money was to take out a mortgage on their property. Between rising taxes and rising interest rates, the property owners would end up in foreclosure and lose their land. As the rich got more and more land through economies of scale and the use of slaves to work their vast farms, they prospered and sent more and more families off their lands. Because those foreclosed on had no trade and slave labor was so cheap, many became destitute.
The system made the rich, richer – and the poor, poorer. The poorer you got, the more you needed loans and the higher the rate of interest you were charged. So financial devastation started due to ill-advised loans at high interest rates resulting in foreclosures in a system that favored the rich. Sound familiar?
Jesus saw that many of the people who flocked to him were sick, oppressed, financially devastated and in bad need of God's love and intervention. That's when he concluded that the fields were ready for harvest. Remember, it's God's goodness that leads us to repentance. Jesus knew (as he outlined in the story of the prodigal son) that many people don't look up until they come to the end of their rope. When they do, God is there ready to show them his love (Jesus had compassion on them) and meet them where they are.
I believe that we are now in a time where again, the fields are getting white and ready for harvest. Although financial difficulties aren't pleasant, we as Christians know that if we trust God, he'll meet our needs. So should we be spending our time complaining about the times, or should we be praying that the Lord of the harvest send workers into the harvest?
In John 4, we find Jesus also talking about the harvest. He's just finished talking to the woman at the well and is waiting for her return. He probably knows that she's about to lead the whole village out to see him. The disciples offer him something to eat and he refuses saying, "My nourishment comes from doing the will of God, who sent me, and from finishing his work." Then he went on to talk about the harvest.
Was Jesus saying that when we're doing God's will, we don't need to eat? No, I believe that he was contrasting a physical harvest to a spiritual one and telling us that the spiritual one is of far greater importance. If we have to tighten our belts and learn to rely on God a little more for the sake of a spiritual harvest, it's well worth it.
I know I've blogged on for a bit, but stick with me a little further. If we are in, or going into a time of harvest as I believe, what do we need to do besides pray? Let me return to those sermons we hear so often on Jesus' words about the harvest.
It's pointed out to us that Jesus said 'pray for more workers', then he immediately sent the ones he was talking to out to work. The sermon's conclusion, when you pray, be willing to be sent. However, let's go a little deeper. Why would Jesus tell them to pray and then instruct them to go? Why not just send them? They probably didn't even have time to pray before he sent them.
I think Jesus did this as a reminder to them and to us that we are not in charge of the harvest. He is the Lord of the harvest and he is in charge of the times. He is the one who prepares the harvest and directs the workers. We are to pray that THE LORD SENDS workers into HIS harvest. That's the emphasis.
We of course can gear up to help the poor and reach out to the hurting. We've been given those basic tasks. But more importantly, we need to pray and ask the Lord to send the workers that he needs to send, to do what he knows needs to be done, to reach those he knows are ready, in this time. Then like the disciples, we need to wait on our instructions and see what he wants us to do. Don't worry about how you'll get by, he'll meet your needs. Don't worry about how you'll get it done, he empowered his disciples and sent them out with nothing, and don't worry about how he'll direct you. If you're open to his direction and praying about the harvest, he'll find a way to show you what to do. You may even already know.
And remember, as you go, the Gospel isn't about populating our churches. It's about God reaching out in love, wanting to adopt the lost and care for those who are hurting. We bring them to church so that they're close enough to receive God's love and help through us.
When he saw the crowds, he had compassion on them, because they were harassed and helpless, like sheep without a shepherd.
For help with teaching your children about their Faith, check out Teaching Your Child to Pray.
-
-
-
(RICK OSBORNE / Christian Author, Speaker & Dad)
In the very beginning of creation God announced that it wasn't good for man to be alone. That announcement led to the first marriage, the first family, the first friends and the first community.
God created us to function in and be blessed by relationships. Not only in relationships with others but also in a relationship with him.
Jesus stated that the two greatest commandments were to love God and also to love others. Since God is love and therefore void of selfishness, his two greatest commandments should carry with them the greatest secrets of an awesome life and they do. Having a wonderful growing relationship with God and wonderful growing relationships with others is truly the biggest key to an awesome life. Loving and being loved. Read more
I recently started a FaceBook group called 1,000,000 'Christian Parents Raising Disciples For Christ.'
I was pleasantly surprised when young pre-parent people started to join the group. A few have joined because they wanted to voice their objection to being raised as a Christian. Needless to say, this has livened up the discussion area. One of the well-meaning, sincere questions posted, asked if raising our children as Christians is a type of brainwashing. My below blog is what I posted in reply to this question.
I agree with you that no one should 'force' his or her ideas or opinions on another person. Having said that, I have to ask you, did your parents force you to brush your teeth, go to bed at a certain time, go to school or eat your dinner?
A parent/child relationship is different than a friendship. Here's Wikipedia's summary definition of parenting; "Parenting is the process of raising and educating a child from birth, or before, until adulthood." The article goes on to break down the responsibilities of parents into categories. Here's what it states under the heading, 'Providing intellectual development.'
This is the seventh and final post in the series: "What does the Bible say about sibling rivalry and how can I get my kids to get along?"
We started out this sibling rivalry series by establishing that what the world says is normal in family relationships, is not what God wants for Christian families.
The world says that sibling rivalry, rebellious teenagers, kids and parents not getting along and family fighting are all part of normal family life.
However, Jesus himself said that the two greatest commands were to love God and to love others and that all of God's law is summed up in these two commands. Christian love is a foundation of our Faith and teaching it, is a core Christian parenting skill.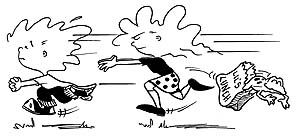 Can you imagine your home truly being a 'home sweet home'? What if everyone in our families always spoke gently and kindly to one another? What if everyone got along famously, loved and respected one another and enjoyed each other's company?
No sibling rivalry, no fighting, no arguing, no yelling, no unkind words, no whining, no complaining or blaming, can you imagine what that would be like?
Well, that family does not just exist in your imagination or in a Sunday school picture. Having your Christian home look and feel like that is not only possible, it is Biblical.
In part one we talked about how God wants to have salvation and his blessing come to our families. In part two I would like to talk about God's calling on Christian families and how God wants to work through them.
Let's go back and take a closer look at the verses about why God called Abraham.
Abraham will surely become a great and powerful nation, and all nations on earth will be blessed through him. For I have chosen him, so that he will direct his children and his household after him to keep the way of the Lord by doing what is right and just, so that the Lord will bring about for Abraham what he has promised him." (Genesis 18:18, 19)
Let's look at all three parts of what the Lord said here. First he outlines his promise, Abraham is to become a great and powerful nation and (also) all the nations on the earth are to be blessed through him.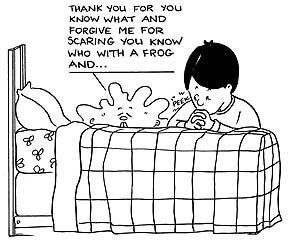 This is a really important question. Remember, we receive God's grace in every area by faith. Paul said over and over again in his writings that the just must live by faith. God working in us and growing us does not just automatically happen. Our active part is to trust God's promise and use that same faith to get up and get moving in the right direction.
Jesus often chided his disciples for their lack of faith. I believe that was because he knew that it was going to be key in the operation of the New Covenant. However struggling with our faith is something that we all do. Fortunately the Bible gives us some simple keys to help us win the struggle and grow in our faith.
Here is what always helps me when I am struggling to trust that God is truly working inside me, my family and/or my kids and making a difference. Or for that matter, when I'm struggling to trust God for any of the wonderful things we have talked about in this foundation category.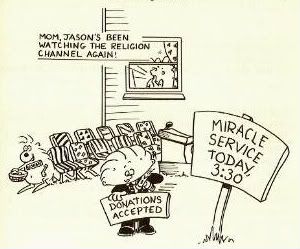 How can I disciple my children when my own faith is a little shaky and when I don't know enough about the Faith to disciple anyone? (Part 4)
We have set some great foundations in this category. We have established what Christian Parenting is. We have established that no matter where we are at personally we can get started and parent God's way because growing with our children is the way that works. We have seen that we can be confident in our calling to parent because God is the third parent. He loves our kids more than we can imagine and He is ready to do His part. He will not only do His part, but He has put his Spirit in us and He has promised to work inside us, change us, teach us and cause us to do our part. WOW!
As if that were not enough to get us excited, encouraged and ready to go, we have got one more essential part of the foundation to set in place.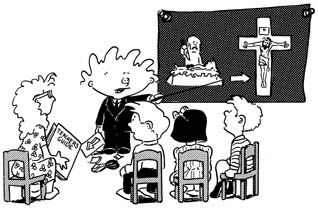 Simply put, NO. There is nowhere in the Bible that says that it is the churches responsibility to disciple our children.
The Bible, starting with what God spoke to Abraham (Genesis 18:19) carrying on through God's instructions to the Israelites (Deut. 6) and moving right up to Paul's directions to Christian parents (Eph. 6:4), unwaveringly gives the task of raising godly children to parents.
If you think about it logically, parents are the ONLY ones positioned to do the job successfully. There are three legs on the stool we call discipleship. Every Christian, in order to grow in their salvation, must grow in three areas. They must grow in their personal relationship with God (daily pray and reliance on God). They need to grow in their knowledge of God (instruction in God's word) and they need to grow in living it out.
The spiritual growth program for children is no different; they must be growing in all three of these areas daily. ("Bring them up in the training and instruction of the Lord." Eph. 6:4)
Here is where we begin to deal with what I call 'side of fries' Christian Parenting.
In the opening comment of part one of this blog I talked about what most parents believe Christian Parenting to be. I sum that up as believing that we are to raise our children like everyone else aiming at them one day being healthy, well adjusted successful adults but with a side of Christianity. Bible stories, Sunday School, bedtime prayers etc. need to be added, so that hopefully, they will know Jesus, attend church and even read their Bible when they grow up.
Let's examine what Paul wrote under the inspiration of the Holy Spirit to see if the 'do you want fries with that?' idea holds up.
Ephesians 6: 4 "Fathers, do not exasperate your children; instead, bring them up in the training and instruction of the Lord." (NIV)