HOW TO RAISE GREAT PARENTS
In my last post, we talked about how God's original parent training program was that one generation teach the next how to parent God's way. It's our job as parents to not only learn how to parent God's way and to do it effectively but also to teach our children how to be a parent while we are parenting them.
This sounds more daunting then it actually is. In reality, parenting while teaching to parent is the easiest and most effective way of parenting.
When we send our children to school, they go knowing that they need to go through the learning process and do well so that one day they'll graduate. They know because we tell them. From there we encourage them by telling them that great marks lead to better post secondary education options and those options can lead to better career opportunities etc. We keep them going by helping them to understand and to take on the goals as their own.
If our children think the only goal of parenting is for them to try and have fun and for us to try and stop them, they don't see the reward in the process and our task will be difficult. However, if we talk to them not only about the benefits to their life for doing things the right way, but also about how cooperating with the parenting process and learning how it works will help make them great parents, then they'll be able to see a bigger purpose and a greater reward. Read more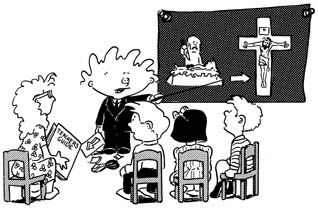 For those of you who read my blogs or my books, you know that I'm passionate about encouraging parents to apply themselves to learning how to parent. Parenting is not merely intuitive and it's not only bad parents who need parenting books and courses, it's all parents.
If you asked me to determine if a certain couple were great parents or not, I wouldn't look first at the results but at the efforts they were making to learn and grow in the art of parenting. If you know how to get the right information and effectively and humbly apply it, the results will eventually follow. If you think you're getting by but you're not learning, then you'll eventually come up against a problem that you don't know how to solve properly and that will mess up your results.
I advocate parenting books, classes and courses but actually those resources should be mere booster shots that come along and support God's original parent training program. When God spoke to Abraham and called him to teach his children after him to follow the Lord, in context (Genesis 18:18, 19), he wasn't talking about just Abraham's immediate children but generations of children. When God had Moses tell the Israelites to make sure that they taught their children to follow the Lord (Deuteronomy 6), again the context was that each generation pass it on to the next.
As an example of how to pass something from generation to generation, let's look at farming. For centuries, farmers have passed the farm down to their children. How does that happen successfully? What if one generation farmed and got the kids to help from time to time and then one day they just handed them the keys to everything and moved to Florida. Either the farm would be sold or it would probably go under. In order for the farm to be passed on successfully, the parents must not only farm well but also teach their children everything they know about farming as they grow up, gradually preparing them for the task. God's original parent training program is simply this, parents need to do everything they can to bring their children up well AND they need to all the while be teaching their children how to parent properly themselves.
That's why I say that parenting books and courses should be booster shots. It's our job as parents to teach our children how to do one of the most important tasks they'll ever undertake, raising children. Yes, we train by example but that's not enough. We need to understand what we teach our children and why we're teaching it to them. We need to understand the discipline, instruction and training process and explain it to our children as we go. For those of you who are feeling that this sounds daunting it's not, it actually makes the job easier. I'll explain how in my next blog.
For more practical and Biblical Christian Parenting ideas we recommend the Christian resource, "The Seven Mistakes Parents of Toddlers Make"
-
-
-
-
(RICK OSBORNE / Christian Author, Speaker & Dad – your source for Christian Parenting advice)
Throughout the Bible, children are considered to be a gift from God and a blessing to the parents who receive them.
Sons are a heritage from the LORD, children a reward from him. (Psalm 127:3)
Scripture contains many prayers and songs thanking God for the blessing of children, including those of Sarah, Hannah, and Mary. Mary had heard the stories of Sarah and Hannah and had learned that children are an awesome gift and a blessing.
Mary said: "My soul glorifies the Lord and my spirit rejoices in God my Savior." (Luke 1:46-47)

If you're waiting for the other shoe to drop, here it comes. Sometimes parenting can seem downright overwhelming. Children need constant care, training, and discipline, and none of us is perfectly up to the task. So at times we feel tempted to consider the gift of children as anything but a blessing. I once heard a mother say to her young teenager (in jest of course), "Watch it, buster! I brought you into this world and I can take you back out again!" That about sums up the way we sometimes feel, doesn't it?
One of the criticisms leveled at bloggers, in the earlier days of weblogs, was that it seemed that bloggers blogged a lot about blogging.
I must admit that I've read many blogs about blogging but I think this is completely understandable. Carpenters love their tools and artists love their brushes. When people in the same discipline gather together, they tend to talk as much or more about their tools and techniques as they do about their latest project.
Blogging is relatively new and those embracing it are excited about learning from each other and getting better at it.
So to support my fellow bloggers and show my enthusiasm for this new and wonderful craft, this is my one blog about blogging.
Dr. Mark Holder, a psychology professor at The University of British Columbia, led a study to determine what factors have the greatest influence on a child's happiness. He and his team surveyed more than 300 children ages 9 to 12. The researchers also asked the parents and teachers of the children to rate their happiness.
The result? In Dr. Holder's own words, "The more spiritual the children were, the happier they were."
Perhaps you're thinking, "That's great. We take our children to church and read Bible stories to them". Yes, that is helpful but it's not what the survey was focused on. In fact, the Doctor said that religious activities such as going to church didn't seem to make a difference in a child's happiness level.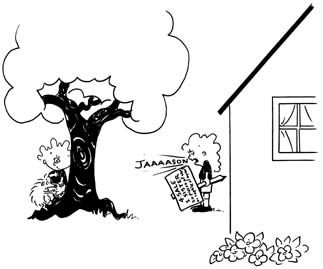 After we all agreed (in our family meeting) that one of our key home values was to leave strife behind, the Christian parenting work started.
Notice that on this parenting website we are not afraid to call parenting 'work.'
I have actually found something of a parenting skills paradox in the concept of parental work. Although what seems to be lazy parenting will get you nowhere, working hard at it will give you the time and peace to be lazy.
Let me explain. Armchair parenting is a parenting style that doesn't work; parenting is a participation sport. It is always tempting to stay seated in my favorite chair (or continue doing whatever I was doing) and fling instructions, commands and threats about the house aimed at one child, or many, (the all-in-one fling) but that is not effective parenting.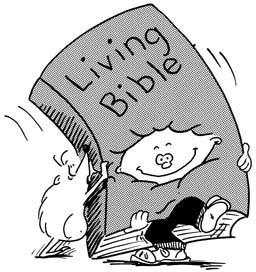 Before I make some suggestions, let me briefly blog about why getting the right Bible for your children in this age group is so incredibly important.
Once we are Christians, the foundation for building our relationship with God is regular time in the Bible and in prayer. Yet how many of us as adults, struggle with this?
My daughter was seventeen when she told me that her and several Christian friends were talking about their time with God and most of them said that they had a real struggle with it. My daughter went on to say that she had not realized that people struggled with this.
If our children are guided through the process of developing a relationship with God progressively, from sitting on our knee right up to doing it on their own, they establish a habit and a relationship that is easy to maintain and difficult to walk away from.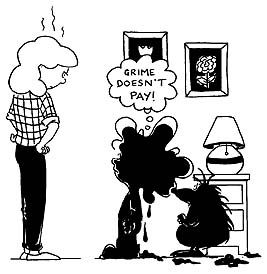 Now that you know that God never intended us to parent without his help, that he is the third parent, that he has promised to work in you and cause you to be the parent He wants you to be, that He is working in your children as you trust Him and that He will even help you trust Him, you should be ready to move forward.
God has given you everything you need to get the job done. Nothing can prevent you from parenting God's way; negative examples, bad experiences, lack of know-how, big mistakes you have made, the mistakes of others involved, NOTHING!
I am not saying that you should pretend that problems and pain do not exist. I am just saying that God is bigger than all of that and none of it can hold you back unless you let it.
Now all you need to do is start moving. Here are my suggestions for starting this obstacle course. First pray and let God know that you are on board for transformation. Ask him to cause you to be all that he has created you to be and more specifically to help you be a great Christian parent. Now do not stop praying that! Every time you run into a problem, fall into a bad habit, make a mistake, or just need help and wisdom for moving forward go to God. Transformation does not happen overnight—it is a lifetime thing.