Every Christmas, most of us get together with family and celebrate the birth of our Lord and Savior. Therefore, it's at this time of year when we're thinking of both family and Jesus at the same time. We can't help but think and pray about those in our families who do not know Jesus. Do you have members of your immediate or extended family that need to know Jesus? I was eighteen when I became a Christian. I celebrated Christmas for the first time shortly after that at nineteen. I was raised in a church that did not allow Christmas. My mother was led to the truth and accepted Jesus as her savior shortly after I had left home at eighteen.
When she started attending a Christian church every Sunday, her husband (my step dad), her six children (ranging from toddler to adult), many of her extended family, and the majority of her social circle were still attending the church she just left. A church that not only didn't celebrate Christmas but also didn't believe in the doctrine of salvation. A church that would tell its members to not have anything to do with anyone who left the church. She was understandably worried about how her new Faith would be viewed and if everyone would reject it and her.
One evening, not too long after her decision to live her life for Christ, no matter what the cost, she attended a Gospel banquet. The speaker prayed for her and while he was praying (even though he did not know her or her situation) said, "Don't worry, today salvation has come to your house."
Throughout the Bible, children are considered to be a gift from God and a blessing to the parents who receive them.
Sons are a heritage from the LORD, children a reward from him. (Psalm 127:3)
Scripture contains many prayers and songs thanking God for the blessing of children, including those of Sarah, Hannah, and Mary. Mary had heard the stories of Sarah and Hannah and had learned that children are an awesome gift and a blessing.
Mary said: "My soul glorifies the Lord and my spirit rejoices in God my Savior." (Luke 1:46-47)

If you're waiting for the other shoe to drop, here it comes. Sometimes parenting can seem downright overwhelming. Children need constant care, training, and discipline, and none of us is perfectly up to the task. So at times we feel tempted to consider the gift of children as anything but a blessing. I once heard a mother say to her young teenager (in jest of course), "Watch it, buster! I brought you into this world and I can take you back out again!" That about sums up the way we sometimes feel, doesn't it?
This is part 2 of the video of Richard Dawkins, an avowed atheist speaking about why he thinks children should not be indoctrinated in religion. I would love to read your comments on the videos and blogs.
The atheists accuse Christians of keeping their children cloistered away from other views and indoctrinating these young and impressionable minds as opposed to presenting them with a range of choices. Which they say is unfair to the children.
According to dictionary.com, the word 'indoctrination' means to instruct in a doctrine, principle, ideology etc. especially to imbue with a specific partisan or biased belief or point of view. It goes on to say that indoctrination involves teaching someone to accept doctrine uncritically and that a synonym for the word is brainwashing.
This little family road trip question has become so iconic, that it's become common fodder for comic routines and movie scripts. I would imagine that this travel question has been around as long as families have been traveling. It's probably a good thing that all of Noah's sons were full-grown, or Mr. and Mrs. Noah may have ended up sinking the boat.
Think about the Israelite's trek through the wilderness. After crossing the Red Sea, they got to the edge of the Promised Land quite quickly, but because they didn't trust God and refused to go in, God sent them on a forty-year road trip. The idea was that all of the adults who refused to believe, were to die before their children would be allowed in. Can you imagine the conversation, "Are we there yet? Am I dead yet?"
Can you figure out which Biblical relationship principle you can discuss with your children by watching this video together?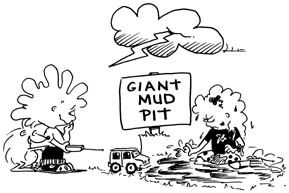 This blog contains a key Christian Parenting principle that I guarantee (if employed) will go a long way to ending sibling rivalry and establishing your home sweet home.
What would you say are two things that are most often at the core of a sibling battle? Let me give you a few whining and complaining hints, "Dad, he won't share," Mom, she's wearing my clothes again." And next, "She hit me" and "He won't leave me alone."
There are many answers to the question I posed but most of us would agree that fighting over things and unwanted physical contact are huge aggravators in sibling relationships.
Jesus taught what has now become known as the Golden Rule, treat others the way that you would like to be treated. (Matt 7:12)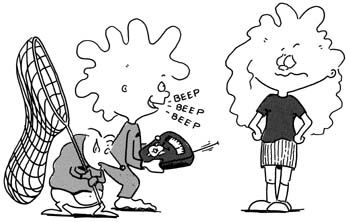 In my last blog we talked about the benefits of getting up and going to the current household hotspot as soon as the sibling rivalry starts to heat up. This gives us the opportunity to do some effective in-the-middle-of-life Christian parenting which will take us closer to the home sweet home we desire.
If you've had the family meeting (we covered that in part two of this series) and you've decided to overcome the temptation to follow the armchair fling parenting style, then you're ready to get moving.
Okay, the squabbling has started and you're up and going. You have a few seconds of travel time to do two things, first remember the Third Parent and pray for parenting wisdom and help. Next (really valuable parenting tip) slow down and make sure you arrive on the scene calm.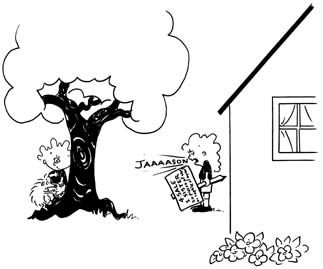 After we all agreed (in our family meeting) that one of our key home values was to leave strife behind, the Christian parenting work started.
Notice that on this parenting website we are not afraid to call parenting 'work.'
I have actually found something of a parenting skills paradox in the concept of parental work. Although what seems to be lazy parenting will get you nowhere, working hard at it will give you the time and peace to be lazy.
Let me explain. Armchair parenting is a parenting style that doesn't work; parenting is a participation sport. It is always tempting to stay seated in my favorite chair (or continue doing whatever I was doing) and fling instructions, commands and threats about the house aimed at one child, or many, (the all-in-one fling) but that is not effective parenting.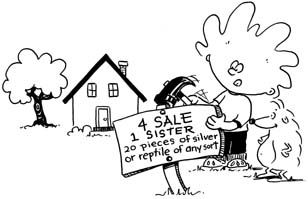 If anyone says, "I love God," yet hates his brother, he is a liar. For anyone who does not love his brother, whom he has seen, cannot love God, whom he has not seen. (1 John 4: 20)
Years ago while I was reading through the Bible book of 1 John, I suddenly saw how this verse was relevant for parenting and my family life.
The Apostle John states that if you do not love your Christian brother you do not love God. Why? Simple, it's easier to love someone that you can see than it is to love God who you cannot see.
The principle involved is that we all must walk before we run, the simple before the difficult.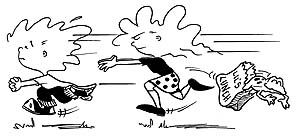 Can you imagine your home truly being a 'home sweet home'? What if everyone in our families always spoke gently and kindly to one another? What if everyone got along famously, loved and respected one another and enjoyed each other's company?
No sibling rivalry, no fighting, no arguing, no yelling, no unkind words, no whining, no complaining or blaming, can you imagine what that would be like?
Well, that family does not just exist in your imagination or in a Sunday school picture. Having your Christian home look and feel like that is not only possible, it is Biblical.