Do you remember your parents telling you to not air your family's dirty laundry? It's a metaphor which apparently can be traced back to Napolean. The idea being that you shouldn't do laundry in public (eg hang clothes on a line to dry) that would reveal intimate details of your life and you also shouldn't tell others about the troubles and private things that happen in your family.
I remember hearing this saying when I was young and my Granny was still alive. I remember wondering why (if this saying were true as a fact as well as a metaphor) she would hang her unmentionables on our clothes line when she visited. Now I should mention that my Gran was a wonderful lady but she was a very large woman and her private garments would attract attention. However, for some reason she seemed oblivious to this fact.
I'm telling this story because I believe that somehow, somewhere along the way, we've adopted the idea that what happens behind closed family doors is no one's business but our own. Which has again somehow led to the idea that we are free to behave in ways in our homes that we would not act in public. Read more
This is the seventh and final post in the series: "What does the Bible say about sibling rivalry and how can I get my kids to get along?"
We started out this sibling rivalry series by establishing that what the world says is normal in family relationships, is not what God wants for Christian families.
The world says that sibling rivalry, rebellious teenagers, kids and parents not getting along and family fighting are all part of normal family life.
However, Jesus himself said that the two greatest commands were to love God and to love others and that all of God's law is summed up in these two commands. Christian love is a foundation of our Faith and teaching it, is a core Christian parenting skill.
Can you figure out which Biblical relationship principle you can discuss with your children by watching this video together?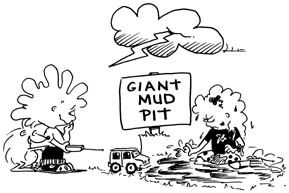 This blog contains a key Christian Parenting principle that I guarantee (if employed) will go a long way to ending sibling rivalry and establishing your home sweet home.
What would you say are two things that are most often at the core of a sibling battle? Let me give you a few whining and complaining hints, "Dad, he won't share," Mom, she's wearing my clothes again." And next, "She hit me" and "He won't leave me alone."
There are many answers to the question I posed but most of us would agree that fighting over things and unwanted physical contact are huge aggravators in sibling relationships.
Jesus taught what has now become known as the Golden Rule, treat others the way that you would like to be treated. (Matt 7:12)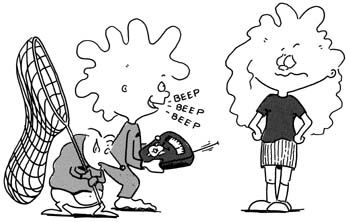 In my last blog we talked about the benefits of getting up and going to the current household hotspot as soon as the sibling rivalry starts to heat up. This gives us the opportunity to do some effective in-the-middle-of-life Christian parenting which will take us closer to the home sweet home we desire.
If you've had the family meeting (we covered that in part two of this series) and you've decided to overcome the temptation to follow the armchair fling parenting style, then you're ready to get moving.
Okay, the squabbling has started and you're up and going. You have a few seconds of travel time to do two things, first remember the Third Parent and pray for parenting wisdom and help. Next (really valuable parenting tip) slow down and make sure you arrive on the scene calm.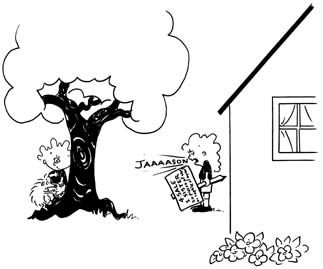 After we all agreed (in our family meeting) that one of our key home values was to leave strife behind, the Christian parenting work started.
Notice that on this parenting website we are not afraid to call parenting 'work.'
I have actually found something of a parenting skills paradox in the concept of parental work. Although what seems to be lazy parenting will get you nowhere, working hard at it will give you the time and peace to be lazy.
Let me explain. Armchair parenting is a parenting style that doesn't work; parenting is a participation sport. It is always tempting to stay seated in my favorite chair (or continue doing whatever I was doing) and fling instructions, commands and threats about the house aimed at one child, or many, (the all-in-one fling) but that is not effective parenting.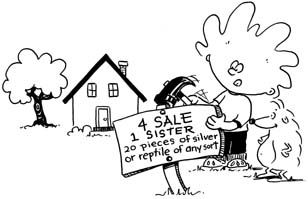 If anyone says, "I love God," yet hates his brother, he is a liar. For anyone who does not love his brother, whom he has seen, cannot love God, whom he has not seen. (1 John 4: 20)
Years ago while I was reading through the Bible book of 1 John, I suddenly saw how this verse was relevant for parenting and my family life.
The Apostle John states that if you do not love your Christian brother you do not love God. Why? Simple, it's easier to love someone that you can see than it is to love God who you cannot see.
The principle involved is that we all must walk before we run, the simple before the difficult.