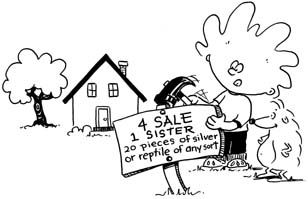 If anyone says, "I love God," yet hates his brother, he is a liar. For anyone who does not love his brother, whom he has seen, cannot love God, whom he has not seen. (1 John 4: 20)
Years ago while I was reading through the Bible book of 1 John, I suddenly saw how this verse was relevant for parenting and my family life.
The Apostle John states that if you do not love your Christian brother you do not love God. Why? Simple, it's easier to love someone that you can see than it is to love God who you cannot see.
The principle involved is that we all must walk before we run, the simple before the difficult.