We've all seen supermarket tantrums. If God intended children to be a blessing, why does it seem that for so many, they are not?
Let's look specifically at one Bible couple to see if we can find the answer. I believe that God told Abraham and Sarah to name their son Isaac, which means "laughter," in order to confirm this pair's conviction that Isaac truly was a gift and a blessing from God. Let me explain.
When both Abraham and Sarah heard the Lord say that they would have a son, they responded with laughter. Yes, they laughed in part because they had long before left behind their childbearing years; and Sarah at least laughed somewhat because of doubt. But another emotion also bubbled under the surface. If someone told you that he was going to give you an all-expenses-paid, month-long vacation anywhere in the world, how would you respond? You might well respond with laughter that said, "Wow! That's just way too great to be true!" Abraham and Sarah felt so overjoyed by the possibility of having a child that they could hardly believe it to be true.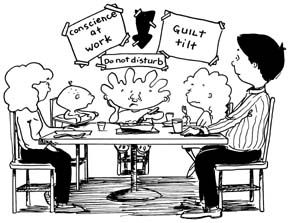 When my mother gave her life to Christ and started attending church every Sunday she had a husband, (my step dad) six children (ranging from toddler to adult) and a large extended family. She was understandably worried about how her new Faith would be viewed and if everyone would embrace it as well or reject it and her. She even started taking the youngest of my siblings to Sunday School on her own.
One evening not too long after her decision to live her life for Christ, no matter what the cost, she attended a Gospel dinner with a special Christian speaker. That speaker prayed for her and while he was praying, even though he did not know her or her situation, he said, "Don't worry, today salvation has come to your house."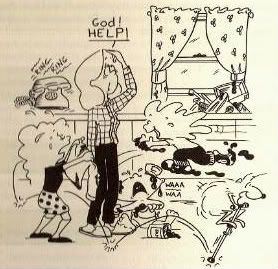 How can I disciple my children when my own faith is a little shaky and when I don't know enough about the Faith to disciple anyone? (Part 3)
Please bear with me. This entry will be a little longer than most however I sincerely believe that the scriptural principle that you are about to read about is probably the most essential for Christian parents to understand!
Working hard to please God
When I first became a Christian I was so excited. I wanted to know everything, do everything right and experience God in everyway that was possible. I went to every church service and prayer meeting I could get to. I read every Christian book I could find and spent as much of my day every day that I could reading my Bible and on my knees praying. Every minute of the day I was a church service waiting to happen.