In the very beginning of creation God announced that it wasn't good for man to be alone. That announcement led to the first marriage, the first family, the first friends and the first community.
God created us to function in and be blessed by relationships. Not only in relationships with others but also in a relationship with him.
Jesus stated that the two greatest commandments were to love God and also to love others. Since God is love and therefore void of selfishness, his two greatest commandments should carry with them the greatest secrets of an awesome life and they do. Having a wonderful growing relationship with God and wonderful growing relationships with others is truly the biggest key to an awesome life. Loving and being loved. Read more
This is the seventh and final post in the series: "What does the Bible say about sibling rivalry and how can I get my kids to get along?"
We started out this sibling rivalry series by establishing that what the world says is normal in family relationships, is not what God wants for Christian families.
The world says that sibling rivalry, rebellious teenagers, kids and parents not getting along and family fighting are all part of normal family life.
However, Jesus himself said that the two greatest commands were to love God and to love others and that all of God's law is summed up in these two commands. Christian love is a foundation of our Faith and teaching it, is a core Christian parenting skill.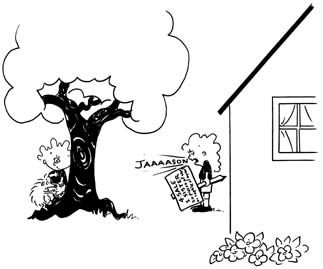 After we all agreed (in our family meeting) that one of our key home values was to leave strife behind, the Christian parenting work started.
Notice that on this parenting website we are not afraid to call parenting 'work.'
I have actually found something of a parenting skills paradox in the concept of parental work. Although what seems to be lazy parenting will get you nowhere, working hard at it will give you the time and peace to be lazy.
Let me explain. Armchair parenting is a parenting style that doesn't work; parenting is a participation sport. It is always tempting to stay seated in my favorite chair (or continue doing whatever I was doing) and fling instructions, commands and threats about the house aimed at one child, or many, (the all-in-one fling) but that is not effective parenting.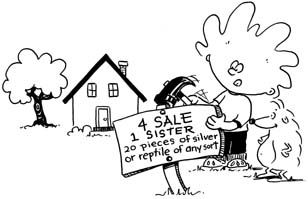 If anyone says, "I love God," yet hates his brother, he is a liar. For anyone who does not love his brother, whom he has seen, cannot love God, whom he has not seen. (1 John 4: 20)
Years ago while I was reading through the Bible book of 1 John, I suddenly saw how this verse was relevant for parenting and my family life.
The Apostle John states that if you do not love your Christian brother you do not love God. Why? Simple, it's easier to love someone that you can see than it is to love God who you cannot see.
The principle involved is that we all must walk before we run, the simple before the difficult.