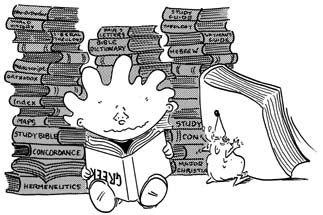 I probably get asked this question and ones like it more often than any other question.
When I first started developing Bibles for children it was in response to the frustration I experienced over the years when trying to find Bibles that I could use with my own children.
At first the publishers I went to with my ideas responded by telling me the market was already glutted with Bible Storybooks.
They were shocked to hear me tell them that unfortunately many of them are useless when it comes to teaching children the Bible.
Let me pass on to you what we should be looking for in a Bible for our kids and why.
I think the first thing we need to ask is what is God's purpose for the Bible. In a nutshell, the Bible reveals God's story and plan for humankind, it focuses on God's salvation plan and brings us to Jesus and it teaches us how to live as Christians.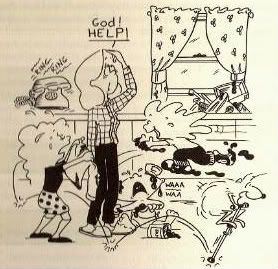 How can I disciple my children when my own faith is a little shaky and when I don't know enough about the Faith to disciple anyone? (Part 3)
Please bear with me. This entry will be a little longer than most however I sincerely believe that the scriptural principle that you are about to read about is probably the most essential for Christian parents to understand!
Working hard to please God
When I first became a Christian I was so excited. I wanted to know everything, do everything right and experience God in everyway that was possible. I went to every church service and prayer meeting I could get to. I read every Christian book I could find and spent as much of my day every day that I could reading my Bible and on my knees praying. Every minute of the day I was a church service waiting to happen.