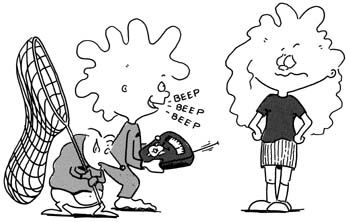 In my last blog we talked about the benefits of getting up and going to the current household hotspot as soon as the sibling rivalry starts to heat up. This gives us the opportunity to do some effective in-the-middle-of-life Christian parenting which will take us closer to the home sweet home we desire.
If you've had the family meeting (we covered that in part two of this series) and you've decided to overcome the temptation to follow the armchair fling parenting style, then you're ready to get moving.
Okay, the squabbling has started and you're up and going. You have a few seconds of travel time to do two things, first remember the Third Parent and pray for parenting wisdom and help. Next (really valuable parenting tip) slow down and make sure you arrive on the scene calm.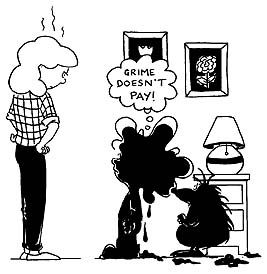 Now that you know that God never intended us to parent without his help, that he is the third parent, that he has promised to work in you and cause you to be the parent He wants you to be, that He is working in your children as you trust Him and that He will even help you trust Him, you should be ready to move forward.
God has given you everything you need to get the job done. Nothing can prevent you from parenting God's way; negative examples, bad experiences, lack of know-how, big mistakes you have made, the mistakes of others involved, NOTHING!
I am not saying that you should pretend that problems and pain do not exist. I am just saying that God is bigger than all of that and none of it can hold you back unless you let it.
Now all you need to do is start moving. Here are my suggestions for starting this obstacle course. First pray and let God know that you are on board for transformation. Ask him to cause you to be all that he has created you to be and more specifically to help you be a great Christian parent. Now do not stop praying that! Every time you run into a problem, fall into a bad habit, make a mistake, or just need help and wisdom for moving forward go to God. Transformation does not happen overnight—it is a lifetime thing.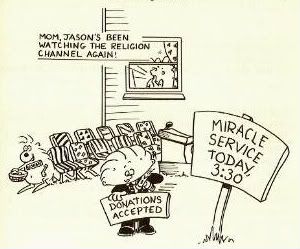 How can I disciple my children when my own faith is a little shaky and when I don't know enough about the Faith to disciple anyone? (Part 4)
We have set some great foundations in this category. We have established what Christian Parenting is. We have established that no matter where we are at personally we can get started and parent God's way because growing with our children is the way that works. We have seen that we can be confident in our calling to parent because God is the third parent. He loves our kids more than we can imagine and He is ready to do His part. He will not only do His part, but He has put his Spirit in us and He has promised to work inside us, change us, teach us and cause us to do our part. WOW!
As if that were not enough to get us excited, encouraged and ready to go, we have got one more essential part of the foundation to set in place.
How can I disciple my children when my own faith is a little shaky and when I don't know enough about the Faith to disciple anyone? (Part 2)
In Psalm 39 David said, "For you created my inmost being; you knit me together in my mother's womb. I praise you because I am fearfully and wonderfully made; your works are wonderful, I know that full well." (v. 13, 14)
In these verses God shows us that he is involved in the making of each one of us. God didn't just make Adam and Eve, wind up the baby making process and walk away. He loves and knows each one of us and was there with us from the womb.
It is funny that even though we are taught that God knows everything, is always everywhere and that he loves us all (John 3:16) it comes as a surprise to us that God made us and has known us from the start.
God did of course wonderfully allow parents to be involved in the process. Our children are the product of our unions but although that is so much of who are children are, looks, personality, talents, quirks etc. that is not all they are.
How can I disciple my children when my own faith is a little shaky and when I don't know enough about the Faith to disciple anyone? (Part 1)
When I first dove into the Bible for help on parenting and teaching my children about God I came across a period in Israel's history that at first didn't make any sense.
The generation of Israelites that God called rebellious and stiff-necked (the ones who died in the wilderness because they were not allowed in the Promised Land) brought up a generation of children who served God and conquered Canaan.
Then that wonderful generation of God serving Israelites brought up a generation that turned their back on God and started serving idols.
The answer to this question is just too encouraging to shorten and just too long to get into one article. So, we will make this one a four part blog series.
(RICK OSBORNE / Christian Author, Speaker & Dad – your source for Christian Parenting advice)
THE FOUNDATIONS OF CHRISTIAN PARENTING – TABLE OF CONTENTS
The information contained in this website is set on the foundation of what the Bible teaches about both what Christian Parenting is and how God wants to be involved in it.
This category covers exactly that and is really a must read if you truly want to parent God's way and get the most from the information and resources on this site. It's also a very encouraging read for any parent who wants to see God at work in their home.
We encourage you to read it through even if you do so a little at a time.
1. What is Christian Parenting? (Part 1)
2. What is Christian Parenting? (Part 2)
3. Isn't it the churches job to teach our children about God and the Bible?
4. How can I disciple my children when my own faith is a little shaky and when I don't know enough about the Faith to disciple anyone?
      II. The Third Parent
     III. God At Work In Us
5. What can I do when I'm struggling to believe that God is really working in me, in my family and in my home?
6. How do I get started parenting God's way?
(RICK OSBORNE / Christian Author, Speaker & Dad – your source for Christian Parenting advice)